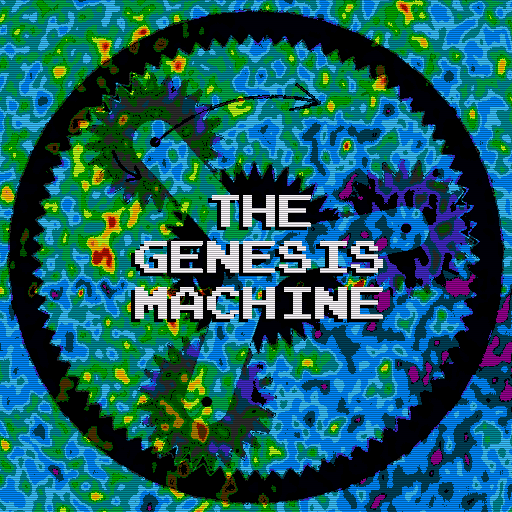 In a similar vein to Phoenix Down, The Genesis Machine is about epic beginnings and the circumstance therein. Though we aimed for no direct 8-bit inspired archetype for this song, it fits many a story often found in both classic games and even some modern ones.
The Genesis Machine was the first song we composed on the GameBoy with the NES taking the role of accompaniment instead of being the driving force like it is in many of our other songs. It makes use of all 4 channels on the GameBoy and all 5 off the NES' 2A03 sound-chip. Together they form a fairly rich chiptune sound to complement the surfey guitars. We are especially happy with the way this song turned out, both from the standpoint of the song itself, and from the mixing/mastering technicals. This is perhaps Tim's best mastering work to date of any song and one that his is particularly proud of. Likewise, John's guitar work really shines from the rhythmic surf to the dramatic leads.
The Genesis Machine is available in all the usual places, as well as off the Chipsurf Pipeline album page. Enjoy!
[soundcloud url="http://api.soundcloud.com/tracks/26677310″ params="show_comments=true&auto_play=false&color=340080″ width="100%" height="81″ ]